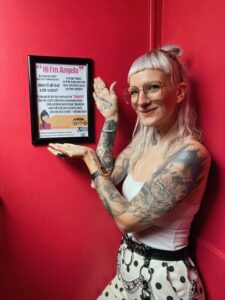 Leeds-based Escapism Bars has signed up to a national scheme to protect those on nights out from unwarranted sexual advances or menacing behaviour.
'Ask for Angela' is a recognised phrase that when used in a participating venue, staff will either help the person who quoted it to leave discreetly, or ask the other person to leave.
Escapism Bar Group which owns and operates seven Leeds city centre bars – including Mean-Eyed Cat, Tiki Hideaway, Cuckoo, Verve and Call Lane Social – is now displaying Ask for Angela posters in all its premises, as well as training staff in how to respond to this recognised call for help.
The initiative was started by Hayley Child, the Substance Misuse Strategy Coordinator for Lincolnshire County Council. It is named in remembrance of Angela Crompton, who was abused and killed by her husband in 2012.
Posters placed in both men's and ladies' toilets explain the scheme, and how those feeling uncomfortable or frightened can escape their current predicament.